Fire Sprinkler Systems
Full Service Fire Sprinkler Protection
Wet Sprinkler Systems
Automatic sprinkler system where piping contains water so that upon the event of fire, water discharges instantly.
A wet sprinkler system will typically consist of a backflow prevention device, control valves, inspectors test / main drain, and a water flow alarm. All of these need to be inspected and tested annually at minimum.
Deluge, Dry, & Pre-Action
Specialized automatic sprinkler systems that are used for a variety of situations where it is not desirable to have water actively in the sprinkler piping. Commonly used in hospitals, data centers, attics, and other water sensitive areas.
Antifreeze Systems
A wet sprinkler system that incorporates an antifreeze solution into the water inside the sprinkler system. This allows for installation in areas that are exposed to freezing temperatures.
Prior to the onset of freezing temperatures, antifreeze solution should be tested to ensure the determined freezing point is being met and the pre-mixed solution is limited to 30% propylene glycol or 38% glycerine by volume.
Fire Pumps
When the water pressure present is not substantial enough to supply the sprinkler system. A fire pump gives your sprinkler system the boost it needs to operate as designed.
Fire pumps should be flow tested annually and should have a monthly pump churn performed to ensure normal operation.
For more information on inspection, testing, and maintenance procedures for fire pumps, please contact us.
Backflow Prevention Devices
Sprinkler systems and domestic systems alike are both supposed to have backflow prevention devices installed to help protect the drinking and potable water supply. These devices are to be inspected and tested annually. Sho-Me Fire Protection can assist with all your backflow preventer needs.
We have multiple AHJ Water Districts that we report to, Springfield and Branson are the most common.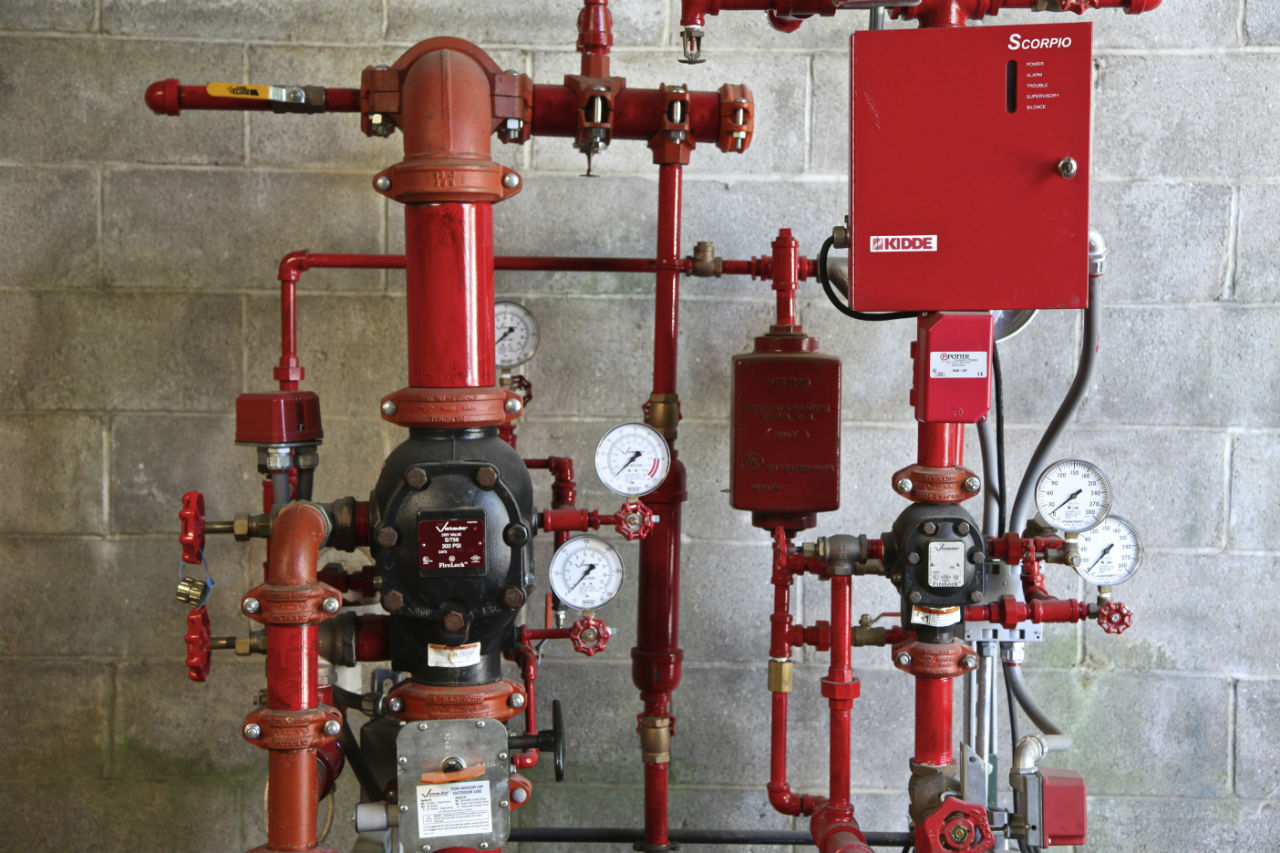 The City of Springfield, Missouri has adopted the Brycer Life Safety Program in an effort to better protect our communities. This Life Safety Program requires that inspection reports for Fire Sprinkler Systems, Fire Hydrants, Fire Pumps, and Standpipes be submitted online through their compliance engine.
Available 24/7
Experience the Sho-Me Fire Protection difference for yourself