About Us
Full Service Fire Sprinkler Protection
About Us
Sho-Me Fire Protection was founded in 2003 in Springfield, Missouri. The ultimate goal of Sho-Me Fire Protection was to be the recognized leader in fire protection for the southwestern region of Missouri. After all of these years in business, we are confident in saying that we are that leader.
Starting with our initial consultation process all the way down to annual inspections, our goal is to deliver the right solution, best value, and on-time delivery for every client. We recognize the importance of developing the optimal solution for each project because no two clients, buildings, or systems are ever identical. Life safety and fire sprinkler systems are a critical part of facility management and in construction. We understand how these systems can impact the overall process of a company. We want to listen to our clients and want to work with them to form a lasting relationship.
Our approach to business has allowed us to work on almost every conceivable type of fire sprinkler project. Our highly skilled teams of salesmen, designers, project managers, and field technicians have the training and experience to handle any project, regardless of the size, complexity, or schedule.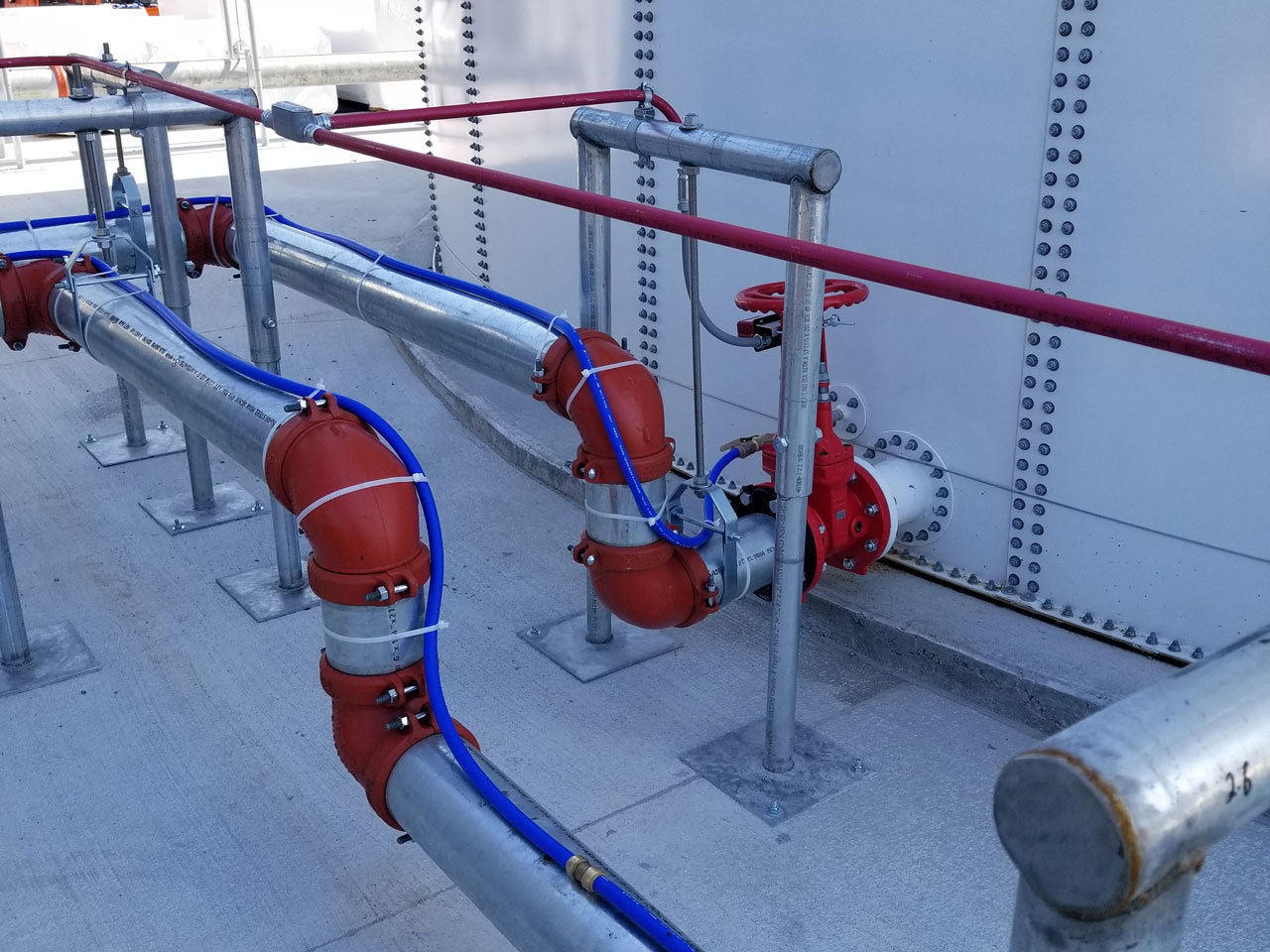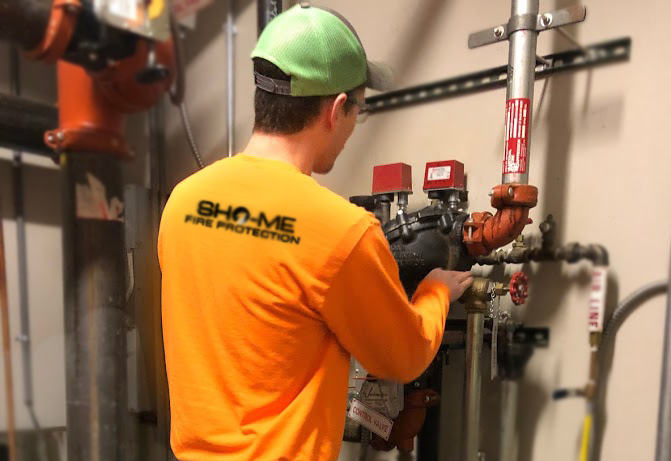 Why Choose Us?
We are a full-service Fire Sprinkler Protection company specializing in saving lives and property by providing fire protection in hospitals, residential, industrial/warehouse, educational, and governmental facilities. Originally founded in 2003, Sho-Me Fire Protection is one of the largest fire sprinkler companies in Southern Missouri. In 2018, Sho-Me Fire Protection merged with another local fire protection company. This merger allows for Sho-Me Fire Protection to offer our services to more clients and will provide us the increased capacity to our existing clients. We now have the ability to service clients and do projects in other major Midwest markets with sister offices in Central Missouri, Kansas City, and Topeka, KS.
We contribute our growth to providing unparalleled customer service and pride ourselves on being the most knowledgeable and trustworthy company in the entire industry. We value each and every client because everyone is unique and has their own specific needs. This gives us the opportunity to go the extra mile to ensure our clients' expectations are exceeded. Our Customer First philosophy is what attracts new clients, but it's our loyalty, our integrity, and our quality service that keeps them coming back. Let us SHO-YOU! Experience the Sho-Me Fire Protection difference for yourself!
Available 24/7
Experience the Sho-Me Fire Protection difference for yourself!